Somehow another year has come and gone! Another full loop around the sun. Another 365 days to learn, grow, and create moments that will last a lifetime. One of the things we like to do at Suited & Savvy is reflect on the past so that we can inform the future. If 2018 is any indication of what the future holds, then the future looks bright for women all around the world! 2018 was a great year to be a woman because we absolutely CRUSHED IT this year! Here are our picks for the top moments of 2018 that showed that women can stand up, stand out, and amplify our influence on this world!
1. The historically Catholic conservative country of Ireland voted to repeal its ban on abortion in May of this year. This landslide vote was seen as a major victory for women's rights organizations. Later in the year, Parliament in Queensland Australia voted to legalize abortion up to twenty-two weeks of gestation giving women ownership of their own bodies.
2. Richelieu Dennis, founder of SheaMoisture hair care and skincare products, dedicated $100 million for the Fund for Women Entrepreneurs of Color . The announcement was made at the 2018 Essence Festival where Dennis stated 'over the past six months, we have already invested in or committed to, over $30 million in black women entrepreneurs.
3. Sahle-Work Zewde was elected Ethiopia's first female president by the country's members of parliament. She is the only sitting female head of state in Africa. Zewde has prioritized gender equality, democracy, and peace.
4. Dr. Denis Mukwege and Nadia Murad were awarded the 2018 Nobel Peace Prize for their efforts to end the use of sexual violence as a weapon of war and armed conflict. Murad is a former ISIS sex slave and Dr. Mukwege is a Gynecologist fighting mass rape in war torn areas in the Democratic Republic of Congo.
5. First Lt. Marina Hierl is the only female to graduate from the Marine Corps' Infantry Office Course. She is leading a platoon of males in Australia. Only one other female has graduated the Infantry Office Course since Hierl. The most recent graduate will attend intelligence school in 2019.
6. Equal Pay in Iceland. In January 2018, Iceland made it illegal to pay women less than men. The government mandates that companies demonstrate that they pay men and women fairly. This law was passed in 2017, but was put into place in January 2018. Now if only we can get the US to follow!
7. New Zealand's prime minister, Jacinda Ardern , became the first world leader to attend the United Nations General Assembly meeting with her newborn, proving that mothers really are superheros! When Jacinda took office in October 2018, she was the world's youngest female head of government. How's that for "Take Your Child To Work" Day?!
8. Remember that one time with children had to rally for their own safety since the people who are supposed to be protecting them failed to do so? Can't pinpoint just ONE time? Well this time I'm referring to the shooting at a school in Parkland Florida and more notably how Emma Gonzalez and her colleagues decided that enough is enough. She gave one of the most moving speeches I have ever heard and organized the March for Own Lives Movement. I wish her voice was prompted by a positive event. I wish this wasn't our world. But I'm proud to see brave young people standing up for what is right.
9. 2018 was the year of diversity on the big screen. With box office hits like Crazy Rich Asians (Box Office: $238.6 million), Black Panther (Box Office: $1.34 billion), Love Simon (Box Office: 66.32 million), and Widows (Box Office: 73.1 million), movie goers were exposed to more inclusive movies featuring minorities and women in leading roles. Representation absolutely matters!
10. Saudi Arabian women gained the right to drive in 2018. You and I may have gotten our drivers licenses at 16 years old, but imagine not being able to operate a vehicle just because you are a woman. The vote was made in 2017, but in 2018, it became real and women were able to start driving this year. I'm picturing Danity Kane's ShowStopper in my head as Saudi women took themselves to…well…wherever they wanted!
11. I mean, every year is a good year for Beyonce, but how about her becoming the first black woman to headline Coachella? This will forever go down in history as Beychella, and if you haven't watched the performance, just check half of America's Instagram feeds. You'll find it!
12. One of my new favorite people is Alexandria Ocasio- Cortez. Why? Well first, she's young! At 28 years old, she and ran (AND WON) her first campaign in New York's' Democratic primary and became the youngest ever member of the US House of Representatives. She is forces society to reconsider the voices of young people in our government. She has something to say and she is demanding that we all listen. I'm all ears, girl!
13. In 2018, so many women stood up for what's right with the Me Too movement and Time's Up. Christine Blasey Ford BOLDLY testified against the supreme court nominee Brett Kavanaygh for being sexually assaulted and it started a tsunami that changed America. Regardless of the outcome, she made sure her voice was heard and encouraged others to do the same.
14. How many of you woke up at the crack of dawn to watch the American Actress Meghan Markle marry that handsome Prince Harry? [Raises hand, unashamed]. Not only is it a true princess with a love story that started with a blind date set up by a mutual friend (side note: my friends need to step it up!), but it was an absolutely beautiful and inclusive wedding! Meghan is redefining the monarchy because a.) she's American, b.) she's a minority woman, and c.) she does whatever the heck she wants to do with grace! I have one question though: Would you give up your career to marry a prince?! [Raises hand again, unashamed]
15. The 2018 Election was a landmark day as over 100 women were voted into the US House of Representatives. That would have been enough to celebrate, but even more notable is that Sharice Davids (Kansas) and Deb Haaland (New Mexico) became the first Native American women elected to Congress. Rashida Tlaib (Michigan) and Ilhan Omar (Minnesota) become the first Muslim women in Congress. History was made when 17 black women elected as judges in one Texas county. And Nevada is the first state with a majority female legislature. Who run's the world? Girls!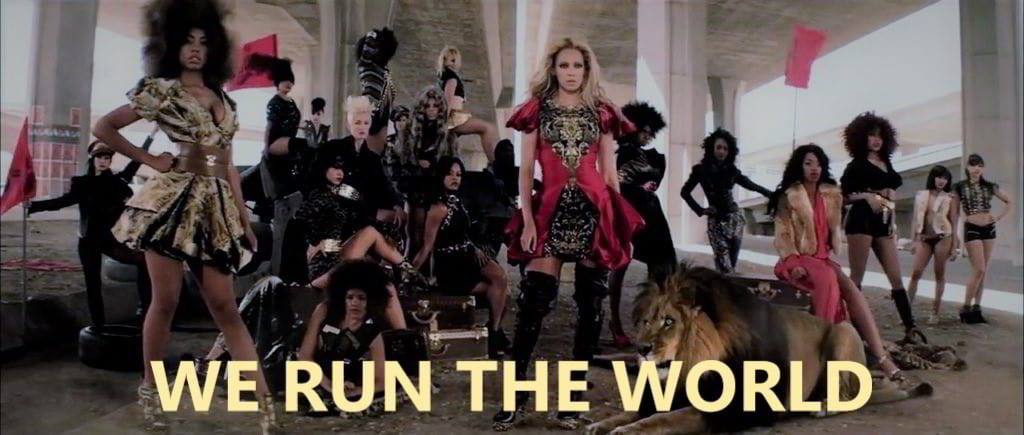 2018, it's a wrap! Happy New Year from Suited & Savvy! We can't wait to help you grow professionally in 2019!