Here at Suite & Savvy, our goal is to learn from each other! In January we debuted our very first "From the Desk of: " spotlight series to highlight professional women who are putting career insights into practice and making professional goals practical - Chika Chukudebelu is doing just that!
(Instagram:@chikaijeoma and LinkedIn)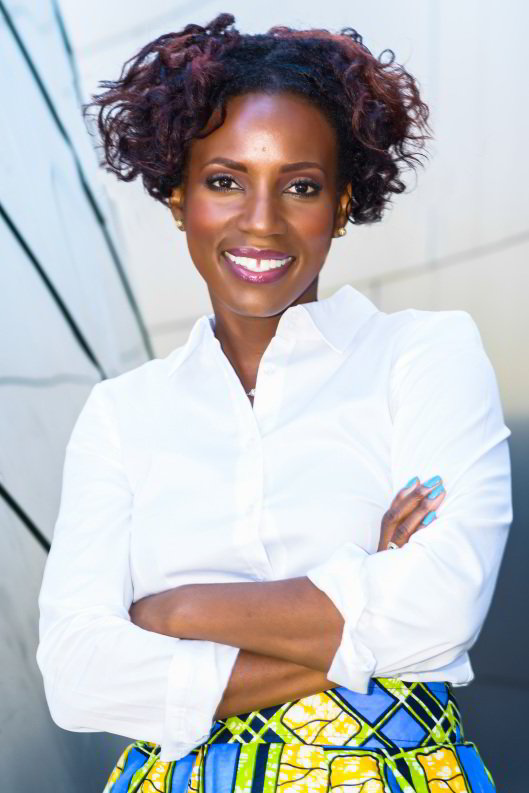 Suited & Savvy: Chika, tell me a little bit about what you do.

Chika Chukudebelu : My title is Director of Original Programming – Scripted at BET Networks. What that means is I project manage the creative development process for our scripted series from the pitch phase, to development, production, post-production and launch. I work with the writers and producers of our scripted shows to manage all the moving parts to get their shows on the air.
S&S: What previous experiences did you have before landing this role?
CC: I've had a million jobs. I've worked at a casting agency, a film studio, a production company, a film influencer and a talent agency. All of them have given me the opportunity to see this industry from a variety of different perspectives. They all help to inform the executive I've grown into today.
S&S: How do you think academia prepared you for the world of work?
CC: Probably not in the way that you'd think. I attended Wharton Business School at the University of Pennsylvania. It was a pretty structured and competitive environment. Working in a creative field, it's not nearly as structured as the academic environment of my alma mater. But at the end of the day, entertainment is still a business so while I do work in a creative capacity, keeping my mind trained on the business aspect of the industry makes me a more well-rounded executive.
S&S: Who have some of your role models?
CC: My parents are my biggest role models. They emigrated from Nigeria to the US and have worked extremely hard to provide for me and my four siblings. Every piece of good character I have is because they impressed upon my siblings and I the things that are really important in life. I'm grateful that I get to be their daughter.
S&S: Here at Suited & Savvy, we value mentoring and learning from each other. Have you been mentored by anyone in your professional field since entering the workforce?
CC: Finding mentors has been a challenge for me. I didn't have any connections to people more experienced than myself when I first started. In the past year, I've been making a point to be intentional about seeking out mentors and I currently have four that I look up to who've been immensely supportive of my growth.
I can't stress enough the importance of having mentors for anyone navigating a competitive career path.
S&S: How do you help support other women in your organization?
CC: I try to make myself available to talk and answer questions when any of my colleagues need help.
S&S: You're a young professional Director with a wealth of practical knowledge. What advice would you give to current young professionals?
CC: Your relationships are KEY! Entertainment, more than most industries, is a relationship-driven business. My interest in fostering genuine connections not only allows me to enjoy my job, but it helps me do my job better. Get to know the people in your field as whole people and not just executives. If you're successful, you'll have a lifetime of working side-by-side and getting to know them better.
S&S: I assume you rub elbows with a lot of people in the spotlight. Do you have a favorite story about someone you've worked with?
CC: I got a chance to work with Brandy Norwood a couple years ago. She's amazingly sweet. Even though I worked with her as an actress, she would walk on set everyday singing some beautiful song which lifted the energy on set. She really is a singer at heart.
S&S: I can only imagine that you are often very busy. What do you like to do for fun and how do you exercise work/life balance?
CC: For fun, I'll check out a cool art exhibit, hit up a yummy restaurant with friends, do some wine tasting or head to the beach. Anything that allows me to connect with my friends is a good thing.
S&S: In your own words. What makes you Suited & Savvy?
CC: Because I've chosen a career that I'm passionate about, it consistently takes me out of my comfort zone. When I'm out of my comfort zone, I may not always be confident and can make mistakes. But I think I can proudly say that I've learned a WHOLE lot from the mistakes I've made and those learnings are what make me Suited and Savvy.